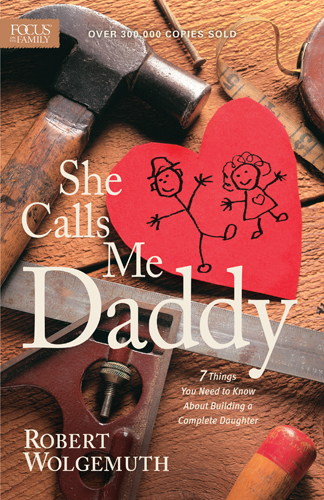 She Calls Me Daddy: 7 Things You Need to Know about Building a Complete Daughter
by Robert Wolgemuth
ISBN 978-1-58997-785-3
Tyndale
Focus on the Family Imprint
Reviewed by Clint Walker
This fine book is a reprint of an old favorite.
She Calls Me Daddy
is a practical, winsome guide to parenting daughters. Very conversational in style, Wolgemuth focuses on some vision and values for establishing yourself as a father that can raise healthy girls. Full of first person stories and helpful illustrations of both successes and failures of the author, the book is not only informative it is entertaining.
In this addition, I appreciated the section on non-traditional parenting such as single parenting, step parenting, and non-custodial fatherhood. It shows that the author is seeking to be in touch with the experiences that many men are going through in our culture that is rife with divorce and deadbeat dads.
This book was reprinted because it is a nice read and it has also proved to be helpful for Christian men who want to be good parents of girls for over a generation. I recommend picking up this book right away.