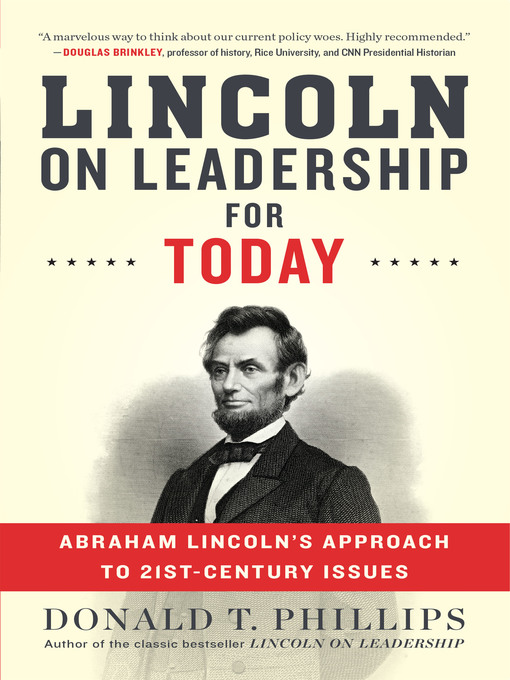 Lincoln on Leadership for Today: Abraham Lincoln's Approach to 21st Century Issues
by Donald T. Phillips
ISBN 978-0-544-81464-6
HMH Books
Reviewed by Clint Walker
Donald T. Phillips has written several enjoyable biographical leadership books. Many of them glean principles of leadership from well-known American political leaders from history, and well-regarded sports figures. I particularly enjoyed Phillip's book on Vince Lombardi and leadership. One of the great things about his previous books is that Phillips takes examples from these folks' lives, and then shows how the principles that they lived by can help guide us as leaders today as well.
Lincoln on Leadership for Today
expands its range from the focus of previous books. In this book, Phillips has some chapters that focus in on leadership issues in our culture today and how to address them, but this book seems to also address how Lincoln's political attitudes may have been expressed in a 21st century political setting. How would Lincoln deal with globalization? What would Lincoln say about the Confederate flag controversy in South Carolina? Gun Control?
While I think that applying Lincoln's wisdom is somewhat helpful in our world today, I think Phillip's attempt to make Lincoln answer political hot button issues from the 21st Century, while creative is fraught with difficulty. Some issues have more direct relevance than others. All in all, I find that the project comes up with some pretty simplistic answers for some pretty complex issues, and this is disappointing to me. This is a fun read, but not something that will stick with me for years to come.