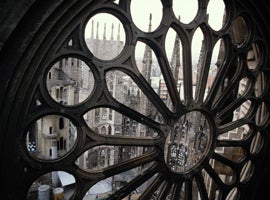 When We Gather--
Grounded thoroughly in the Reformed tradition, this comes from a Presbyterian Publisher called Geneva Press. For my purposes, I love the Call to Worship resources in this book. Each of them are based upon the lectionary text from the Psalms. The intercessory prayer texts are a little long for our purposes at United Churches, and we are not doing an "assurance of pardon" or confession yet. The prayers of dedication are also useful for us during our offering time, although I do not use the prayers from this section on a regular basis.
Grade: B+
The Worship Sourcebook
This text comes to us from Faith Alive Publishers, which a publishing arm of the RCA and CRC churches.
It is a solid book of worship resources. I have enjoyed using this resource for nearly every part of worship at times, although I find that some of the prayers can be overly lengthy.
The Worship Sourcebook is well-resourced for all seasons of the church year. It maintains a reverent tone without sounding old fashioned. It has prayers and responsive readings to cover a number of different ways of approaching the worship service.
Also helpful with this resource is a CD that has all the written material available in digital form as well. I like this when I need to cut and paste for a bulletin and/or to pass material on to our administrative assistant
Grade: A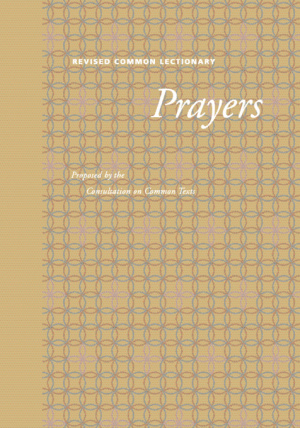 Revised Common Lectionary Prayers
I originally bought this resource as a partner to another similar resource to help me with personal devotions and prayer time. I have, however, found the material in this book more helpful for developing worship resources than I have for personal study.
What this book is most helpful for in our unison readings during our pastoral prayer time. Many of these prayers, which are almost all written in the form of a "collect" are very helpful for that time of worship.
Grade B-
The New Handbook of the Christian Year
This book is half textbook, and half resource. The resources are especially helpful for the seasons of the church, and less helpful during ordinary time.
I will use this book for thinking through and ordering worship between Advent and Pentecost.
Grade: C-
Psalms for All Seasons
This book is a stretch for me. I purchased it because I wanted to expand my resources in integrating the Psalter into Worship. I also wanted to find non-drab ways of integrating the singing of Psalms into worship. This text does a little of both. There are several songs that have common hymn tunes. I think I will make an attempt at using some of those in worship on occassion. Also, each Psalm is written responsively before the singing of the Psalm, which will be helpful with calls to worship. This resource will take a little bit of effort to use effectively, as it is not as user friendly for a country bumpkin preacher like me as I would have hoped. All in all a great resource though.
Grade: B
The Abingdon Worship Annual 2012
In the beginning, I was wary of an "annual" resource. After all, it is really most useful just for the year that you are using the text. I have changed my tune however, and begin to enjoy using the Abingdon Worship Annual.
This is probably the most used all around resource by me during the church year. I find that often the "contemporary options" in some of the readings are helpful and down to earth. Although the quality of the material is not necessarily even from week to week, the Worship Annual comes up with stuff I can consistently use from week to week.
I often use the "contemporary options" for either gathering or closing. I find that the material in this resource preserves the integrity of our liturgical format without getting in a rut.
Grade: A
Whispers of God and Led By Love
I like these resources. I think that they have a reverence and beauty about them that make them nice for worship. I do, however, think that the readings in each of these texts are a little lengthy, and thus are hard for us to fit in our bulletin.
Grade: B