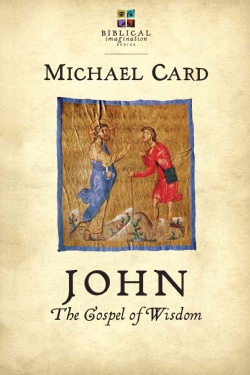 John: The Gospel of Wisdom
by Michael Card
ISBN
IVP Books
Reviewed by Clint Walker
Michael Card has been a master story teller in his music for decades. He has focused much of his music ministry toward singing the story of God for the ages--with a special focus on the gospels. So, when Card continues his Biblical Imagination commentary series, and focuses on John--who focuses on lengthy narrative--readers like you and I should pay attention to what he hears and what he has to teach us.
As I opened the book, I was impressed that Card not only understands the narrative arc of the gospel of John and the stories within the story, he also deftly handles some of the more subtle theological themes and fields some of the more challenging questions that the gospel of John presents.
This specific commentary could work both as a devotional for many, as well as a commentary series for those teaching and preaching the Bible. It is deep in understanding, and yet accessible to most. I will return to this resource again and again.